Lawsuit Targets Cruze Antifreeze Leaks and Smell
Posted on

Author

Tagged
Key Points
Antifreeze leaks lead to sickening smells inside the cabin of the 1st generation Cruze.
The problem is believed to be a failed heater-core.
GM hasn't done anything to fix the problem despite multiple TSBs and a class-action lawsuit.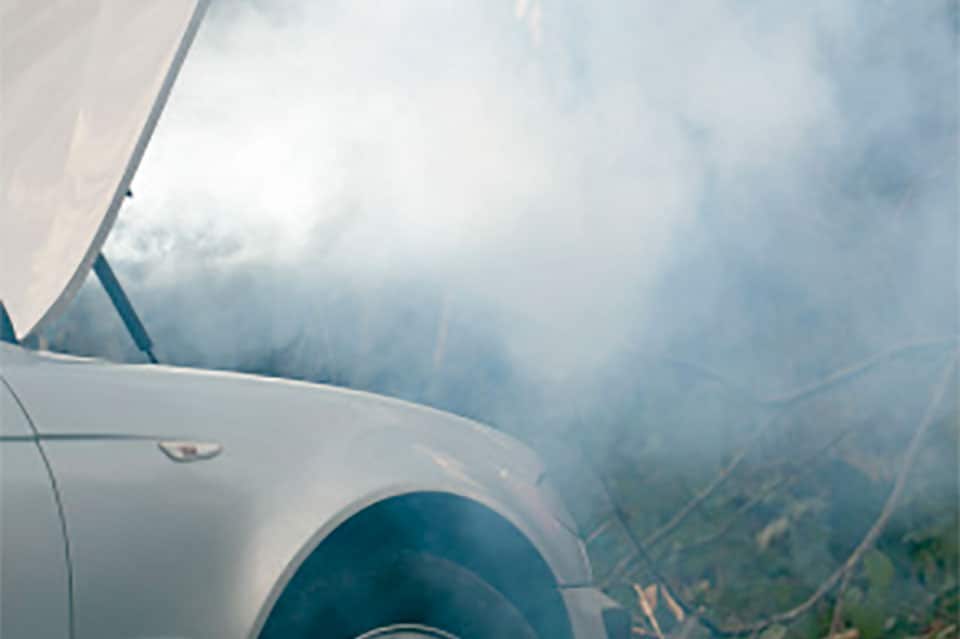 The Chevy Cruze stinks in the most literal of ways. Owners are concerned about a sickening smell that is most putrid when the heater is turned on. The smell can be traced to antifreeze leaks inside the cabin that produce an odor so strong that owners say their eyes burn, their throats get dry, and they won't let their kids ride in the car.
Many owners have found antifreeze inside their cabin – either by reaching under the steering column, or by lifting up their floormats to find they floorboard carpet soaked in chemicals.
The smell is dangerous, but dealers say they can't fix the problem. Chevy says the smell is "uncommon" and "they are working with customers" to find a soluton. So far, that hasn't been true.
Heater Core Failure or Stinky Grease? ∞
Some say the problem can be traced to a failed heater-core which are leaking antifreeze. The problem doesn't always result in a flooded carpet, but it does release enough to give off a naxious vapor through the heater.
In TSB #PI0935, GM says customers may describe the problem as an antifreeze leak but "This condition may be caused by an unpleasant odor coming from the grease used to lubricate the components inside of the heater and air conditioning evaporator case."
Owners Getting Sick ∞
Whether it's antifreeze or grease, the fact remains – owners are getting sick.
In this report by WSB-TV, one owner said they were diagnosed with chemical pneumonitis that "put [him] in the hospital and off work for over two months." Another suffered "2nd degree burns" after her heater fell apart.
Class-Action Lawsuit in NY ∞
After years of complaints, a class-action lawsuit Was filed against General Motors in New York federal court.
Plaintiff Sheilah Feliciano says she bought a 2011 Chevy Cruze in early 2013 and within the first month saw leaking antifreeze. On top of that, Feliciano smelled a strong smell of antifreeze in her car.
The plaintiff claims GM has tried to hide the defect and referes to two Technical Service Bulletins (TSB) issued to dealers in the past.
Additionally, the lawsuit says the plaintiff was offered less than $5,000 to trade in her car, an insult considering that's $10,000 less than what she originally paid.
Lawsuits Regarding This Problem
Lawsuits about this problem have already been filed in court. Many times these are class-action suits that look to cover a group of owners in a particular area. Click on the lawsuit for more information and to see if you're eligible to receive any potential settlements.
After years of Chevy Cruze owners complaining about antifreeze leaks along with an overwhelming smell in the cars, a class-action lawsuit has been filed against General Motors in New York federal court.
Generations Where This Problem Has Been Reported
This problem has popped up in the following Chevrolet generations.

Most years within a generation share the same parts and manufacturing process. You can also expect them to share the same problems. So while it may not be a problem in every year yet, it's worth looking out for.
1st Generation Cruze

Years

2011–2015

Reliability

80th out of 80

PainRank™

48.27

Complaints

940

Learn more about the 1st Generation Cruze
OK, Now What?
Maybe you've experienced this problem. Maybe you're concerned you will soon. Whatever the reason, here's a handful of things you can do to make sure it gets the attention it deserves.
File Your Complaint

CarComplaints.com is a free site dedicated to uncovering problem trends and informing owners about potential issues with their cars. Major class action law firms use this data when researching cases.

Add a Complaint

Notify CAS

The Center for Auto Safety (CAS) is a pro-consumer organization that researches auto safety issues & often compels the US government to do the right thing through lobbying & lawsuits.

Notify The CAS

Report a Safety Concern

The National Highway Traffic Safety Administration (NHTSA) is the US agency with the authority to conduct vehicle defect investigations & force recalls. Their focus is on safety-related issues.

Report to NHTSA