Chevy Trucks and SUVs Have a Cracked Dashboard Problem
Posted on

Author

Tagged
Key Points
2007-2014 GM models commonly get cracks in their dashboard over time.
Problems started popping up once GM switched to a one-piece dashboard design.
GM says the problem is merely cosmetic, but a class-action lawsuit points to problems created by a cracked dash.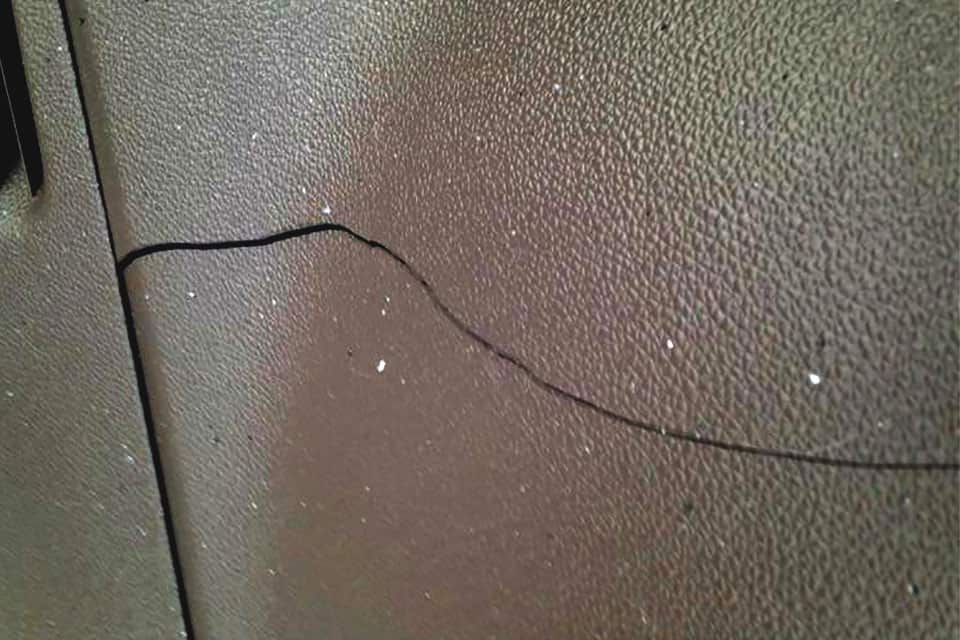 Most of the affected Chevy vehicles are from the 2007-2014 models years and built on the GMT900-series of platforms[1]. This includes the Avalanche, Silverado, Suburban, and Tahoe, as well as the Cadillac Escalade, and GMC Yukon and Sierra.
In most cases GM won't allow owners to make warranty claims on the dash because it's a "cosmetic issue."
OK, sure – visually it stinks, but what concerns owners the most is will a busted dash affect an airbag deployment? Will the broken bits become projectiles in a crash? How bad will the vehicle's resale value take a hit?
Oh, and then there's the whole questioning what other parts of your vehicle might be failing as you watch the dashboard fall apart in front of your eyes.
"The Avalanche we purchased has been an outstanding vehicle in many ways and we painstakingly take care to preserve the looks and mechanics of the vehicle, BUT, when out of the blue the dash cracks for no apparent reason in two different places, it makes me wonder if they skimped any where else on the vehicle" – 2007 Avalanche owner in KY
Dashboard Design Plays a Big Role in Longevity ∞
Dashboards will crack for a number of reasons, but the most common is due to the sun. Heat buildup under the windshield and exposure to UV light can dry out and break down the chemical bonds in the plastic.
But 2007-2014 GM vehicles aren't the only ones under the sun, so why do some dashboards crack, while others don't?
GM changed their dashboard design ∞
First and foremost, if an automaker uses cheap plastic for their dashboards it's going to break down faster. It's cheap for a reason.
Even if GM used good plastic, a bad design will create problems too.
Owners say that GM switched from a multi-piece dashboard design to a one-piece for the 2007-2014 model years. A large piece of plastic without any relief points is going to put it under additional strain.
Other owners believe that GM overtightened the bolts holding the dashboards in place during manufacturing, which would put even more stress on the plastic.
The 'Normal Wear and Tear' Excuse ∞
If you complain about dashboard issues to a Chevy service department, don't expect a ton of sympathy.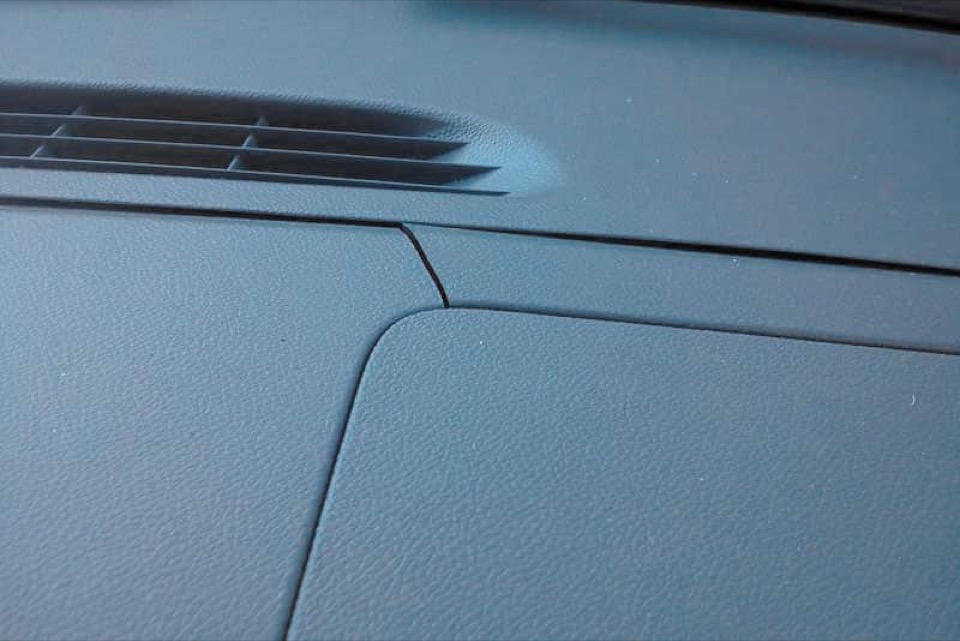 A lot of owners are being told this is normal. Is it though? There are plenty of 2007 vehicles on the road that don't have a grand canyon running down the center of their dash.
So maybe GM is passing it off as normal so they can get around covering it under the standard warranty.
Dealers will happily replace your dashboard, but it can cost between $1000-$2000 out of pocket.
The problem with calling it cosmetic ∞
Hearing GM or the National Highway Traffic Safety Administration (NHTSA) pass this off as merely cosmetic is frustrating for many reasons.
NHTSA will only investigate safety issues and doesn't consider a cracked dashboard to pose any risk.
Dashboards and airbag covers are designed to split in specific ways. Yes, it's unlikely that a cracked dashboard will prevent or interfere with an airbag deployment, but is it impossible?
Speaking of possibilities, what's going to happen to all those sharp pieces of busted plastic hanging out near a controlled explosive (i.e. an airbag) in a crash?
What's going to happen to the resale value of the vehicles?
"The cracks appear on the corners of the airbag in the dash or over the instrument panel. We have all contacted GM and most have had no luck. The majority of us are told that the dash is not covered under warranty or the repair price for the replacement is done on a case by case basis … Our issue with this is the safety matter. If we are to be involved in an accident, these broken dash pieces can go flying at you on impact." - 2011 Chevy Suburban owner
GM Cracked Dashboard Class-Action Lawsuit ∞
Tired of footing the bill and waiting for GM or NHTSA to do something, owners filed a cracked dash class-action lawsuit against GM in February of 2018.
The lawsuit alleges cracks in a dashboard occur in the steering column cowling and passenger airbag area, but having the dash replaced by a dealer does no good because the same allegedly defective design is installed.
The plaintiffs say General Motors has refused to issue a recall to fix the dashboards and continues to force customers to pay for the damage. The lawsuit doesn't cover the 2007 or 2008 model years of the vehicles we find have the most problems:
2009-2014 Chevrolet Silverado
2009-2014 Chevrolet Tahoe
2009-2014 Chevrolet Suburban
2009-2014 Chevrolet Avalanche
The GM cracked dash lawsuit was filed in the U.S. District Court for the Eastern District of Michigan - Smith et al. v. General Motors, LLC.
---
Lawsuits Regarding This Problem
Lawsuits about this problem have already been filed in court. Many times these are class-action suits that look to cover a group of owners in a particular area. Click on the lawsuit for more information and to see if you're eligible to receive any potential settlements.
A GM cracked dash lawsuit alleges owners can spend thousands of dollars to replace cracked dashboards and instrument panels the automaker should have recalled.
Generations Where This Problem Has Been Reported
This problem has popped up in the following Chevrolet generations.

Most years within a generation share the same parts and manufacturing process. You can also expect them to share the same problems. So while it may not be a problem in every year yet, it's worth looking out for.
Further Reading
A timeline of stories related to this problem. We try to boil these stories down to the most important bits so you can quickly see where things stand. Interested in getting these stories in an email? Signup for free email alerts for your vehicle over at CarComplaints.com.
OK, Now What?
Maybe you've experienced this problem. Maybe you're concerned you will soon. Whatever the reason, here's a handful of things you can do to make sure it gets the attention it deserves.
File Your Complaint

CarComplaints.com is a free site dedicated to uncovering problem trends and informing owners about potential issues with their cars. Major class action law firms use this data when researching cases.

Add a Complaint

Notify CAS

The Center for Auto Safety (CAS) is a pro-consumer organization that researches auto safety issues & often compels the US government to do the right thing through lobbying & lawsuits.

Notify The CAS

Report a Safety Concern

The National Highway Traffic Safety Administration (NHTSA) is the US agency with the authority to conduct vehicle defect investigations & force recalls. Their focus is on safety-related issues.

Report to NHTSA