Are There Duramax Diesel Defeat Devices?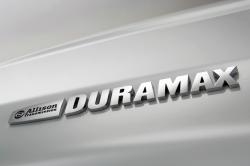 A consolidated class-action lawsuit is accusing GM of equipping its Duramax diesel engines with defeat devices.
The plaintiffs claim emissions tests show the Silverado and Sierra 2500 and 3500 trucks emit levels of nitrogen oxides higher than GM advertised. The emissions are also allegedly higher than government standards.
The lawsuit says the engines are equipped with multiple devices to control emissions in specific situations, but that the engines generally produce 2.1 to 2.4x the legal limit.
That's amateur hour next to VW's diesel defeat devices that spewed 40x the legal limit of NOx.