GM Owners Still Trying to Convince Judge of Vortec Oil Problems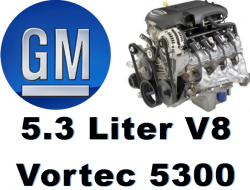 GM owners are still trying to convince a judge that Vortec 5300 engines have oil consumption problems and don't give owners adequate warnings when oil levels are dangerously low.
According to the lawsuit, the Vortec 5300 engines in the vehicles consume extreme levels of oil because of defects in the oil rings that allow oil to invade the combustion chambers … The plaintiffs claim the oil pressure warnings can fail to activate in time to prevent engine damage, something GM has allegedly known is a problem with the Vortec engines.
The judge had previously dismissed the lawsuit and doesn't seem too interested in complaints about fires, oil rings, or inadequate warnings.
The plaintiffs have a small, uphill chance if they can amend their complaints.
From 2010-2014 GM's Vortec 5300 engine had multiple design flaws that led to an excessive oil consumption responsible for soiled spark plugs, bent pushrods, and timing chain wear to name a few. The problem was compounded by an inadequate oi