The 5.3L Vortec 5300 Engine Burns Through An Abnormal Amount of Oil
Key Points
Design changes to the Vortec 5300 V8 engine led to excessive oil consumption.
Oil sneaks past the low-tension piston rings and burns off in the combustion chamber.
An inadequate warning system can leave drivers clueless to the problem before it's too late.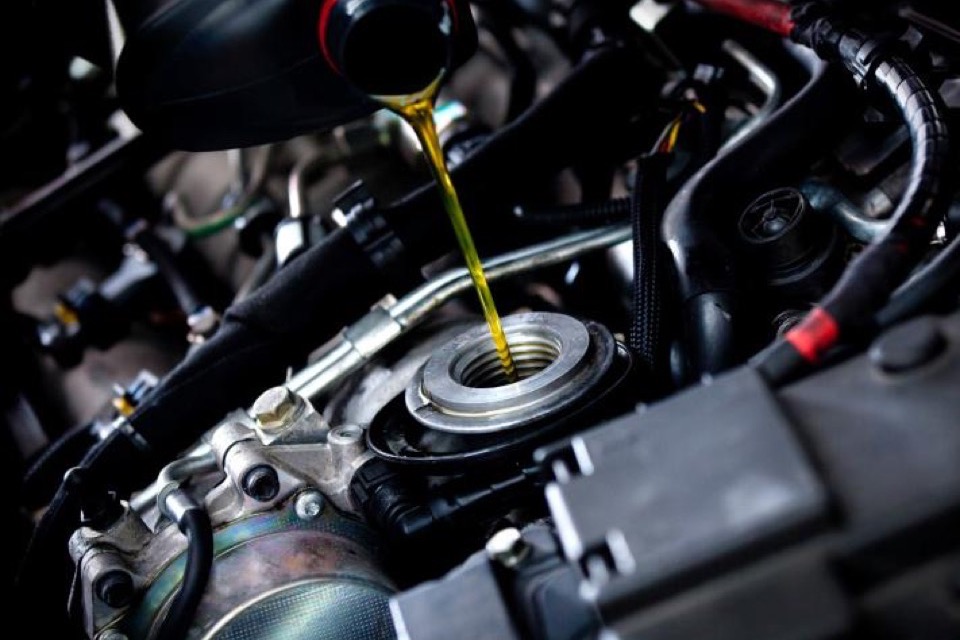 The Vortec 5300 is a small-block V8 engine found in many larger Chevy vehicles. The engine started consuming an abnormal amount of oil when GM changed their piston rings and switched to an Active Fuel Management system with the engine's 4th generation.
Consumption issues have been compounded by a somewhat useless oil monitoring system. Drivers aren't alerted about dangerously low oil levels until it's much too late to prevent damage.
Owners of the 2010-2013 Chevy Avalanche, Colorado, Express 1500, Silverado 1500, Suburban, and Tahoe say the engines regularly blast through 1 quart of oil every 2,000 miles.
Why the 5.3L Vortec 5300 (LC9) Engine Burns Through Oil ∞
It all starts with the piston rings.
The Vortec 5300 engine is equipped with low-tension piston rings that do not maintain enough tension to keep oil from leaking out of the crankcase. The leaked oil finds its way into the combustion chamber where it burned off or turned into a carbon deposit.
A problem made worse by Active Fuel Management (AFM) ∞
General Motors' AFM technology increases fuel economy by temporarily deactivating up to 4 of the engine's cylinders under light driving conditions.
The system also uses an oil pressure relief valves to spray pressured oil directly onto the piston skirts to reduce friction and heat within the engine. Unfortunately that excess oil overloads the piston rings which are already leaking on their own. The result is even more oil reaching the combustion chamber.
And if that wasn't enough there's the Positive Crankcase Ventilation (PCV) problem ∞
Most engines have a certain amount of blow-by which is gas escaping past the pistons and ending up in the crankcase.PCV systems help trap that escaped gas and suction it back into the combustion chamber where it's actually useful.
In addition to collecting gas, the PCV system in the Vortec 5300 (LC9) is allegedly suctioning oil right off the engine's valve trains and sending it off to a fiery death in the combustion chamber.
An inadequate warning system ∞
These problems, while frustrating, can at least be attended to if a driver knows that the oil in their engine is reaching dangerously low levels.
But GM's oil monitoring system in these engines only looks at conditions such as temperature and revolutions to estimate the oil quality, but does not measuring the volume of oil itself.
That means by the time an oil warning light comes on it's often too late.
Design Change and Class-Action Lawsuits ∞
These oil leaks cause problems with spark plug fouling, ring wear, bent pushrods, camshaft wear, timing chain damage, rod breakage and more that can cost the owners thousands of dollars in repairs.
And as the complaints piled up, GM made multiple design changes to their Vortec engines in 2014. This included an improved sealing ring package, an AFM shield to deflect oil spray away from the piston skirts, and an oil level sensor.
Owners of 2010-2014 engines felt a bit left and started filing lawsuits looking for help from GM.
Lawsuits reach the courts ∞
A class-action lawsuit in the U.S. District Court of Ohio says owners of the 2010-2014 Vortec 5300 LC9 engine have every right to be worried that multiple design defects will lead to premature engine failure.
As discussed above, the lawsuit points to four key defects:
Oil rings that don't maintain tension
Excess burn-off and carbon build-up due to the AFM overloading the rings with oil
The PCV system vacuuming oil from the valve train and expelling into into the intake
An oil monitoring system that doesn't alert drivers of low oil levels.
The lawsuit points to multiple service bulletins as evidence GM has known about some of these issues since at least 2007.
Problem Timeline
Generations Where This Problem Has Been Reported
This problem has popped up in the following Chevrolet generations.

Most years within a generation share the same parts and manufacturing process. You can also expect them to share the same problems. So while it may not be a problem in every year yet, it's worth looking out for.
OK, Now What?
Maybe you've experienced this problem. Maybe you're concerned you will soon. Whatever the reason, here's a handful of things you can do to make sure it gets the attention it deserves.
File Your Complaint

CarComplaints.com is a free site dedicated to uncovering problem trends and informing owners about potential issues with their cars. Major class action law firms use this data when researching cases.

Add a Complaint

Notify CAS

The Center for Auto Safety (CAS) is a pro-consumer organization that researches auto safety issues & often compels the US government to do the right thing through lobbying & lawsuits.

Notify The CAS

Report a Safety Concern

The National Highway Traffic Safety Administration (NHTSA) is the US agency with the authority to conduct vehicle defect investigations & force recalls. Their focus is on safety-related issues.

Report to NHTSA