Why Bolt Owners Need to Park Outside Until They Get This Recall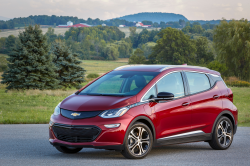 General Motors is recalling roughly 68,700 Bolt EVs to temporarily limit their battery capacities hoping it'll prevent further battery fires. The automaker has confirmed five fires are the result of a defect inside the EV's high-voltage battery systems. The batteries contain cells from LG Chem and as they approach a 100% charged state there's an issue that can cause a short-circuit and spark a flame.
The issue has been under investigation by the safety regulators since last month.
Recommendations for owners ∞
On the surface, 5-out-of-68,700 vehicles sounds like pretty good odds but the situation is too serious to take any chances. GM is asking owners to:
Manually limit their battery capacities to 90% through multiple options available through the car's infotainment system.
Not park in or around any enclosed structures, particularily if the vehicle is charging or has a 100% charge.
Bring their cars in to receive a software update on or around November 17th to reduce their battery capacity.
Obviously a 90% battery capacity is not ideal as it limits the car's range but GM emphasizes this is only a temporary solution until they can get to the root of the problem and provide a more permanent solution sometime in 2021.
More information on
carcomplaints.com
GM is asking 2017-2019 Chevrolet Bolt owners to temporarily limit their battery's charging capacity so the battery's defective cells won't spark a flame and make the EV extra crispy as it charges to 100%. A more permanent solution is expect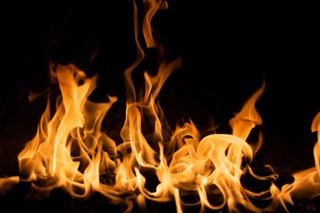 Related Chevrolet Generations
At least one model year in these 1 generations have a relationship to this story.

We track this because a generation is just a group of model years where very little changes from year-to-year. Chances are owners throughout these generation will want to know about this news. Click on a generation for more information.